...doesn't it make your blood boil with the sheer bloody evil lunacy of it all?
In today's Guardian...
Indonesia's atheists face battle for religious freedom.
Alex Aan faces jail for posting 'God doesn't exist' on Facebook, renewing fears for atheists in the world's most populous Muslim country.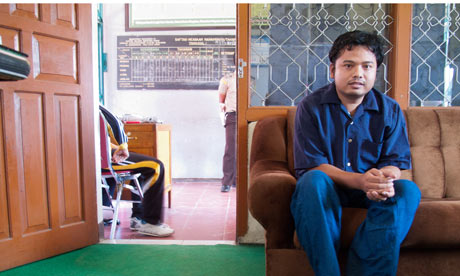 Activists say Alex Aan's is the first case in which an atheist in Indonesia is being tried in relation to 'pancasila', which requires belief in one god. Photograph: Kate Hodal
"The truth is way too dangerous," says Aan quietly, his hands clasped together over his prison-issue blue jeans and button-down shirt. "I'm really worried about my future. And I'm only just now starting to think about how I'm going to deal with it."
"The truth is way too dangerous"
That might just be a thought that will haunt us all.